Abby Golub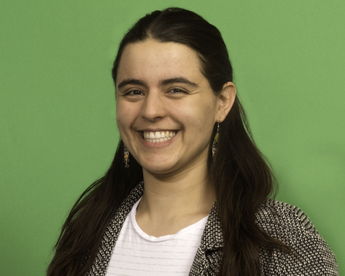 Abby Golub, Marketing Coordinator
---
Abby earned her bachelor's degree in Anthropology from Cornell University in 2014. Her honors thesis discussed bread and community in Vermont. She earned a master's degree in Anthropology at KU Leuven (Belgium) in 2017. Her thesis explored migration experiences of Sikh people in Belgium.
At Prospect Press, Abby manages marketing projects, customer outreach, and social media communications. She enjoys connecting with professors and administrators, whether by email, phone, or in person at conferences.
One of Abby's favorite responsibilities is coordinating translation rights. She handles substantive inquiries in collaboration with Jake Scott, Foreign Rights Agent at John Scott Co., who handles arrangements. Abby enjoys languages, and when she is in the conference booth there is an implicit welcome sign: On Parle Français, Se Habla Español, Nederlands Wordt Gesproken, हिन्दि आति है, and 我们讲普通话.
Outside of work, Abby captains the Agile Pandas of Prospect Press kickball team. She loves to bake, bike, canoe, and attend farmers' markets.